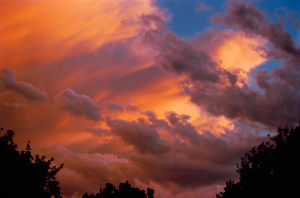 Tonight's show offers a real treat - music and spoken word from two women who had profound influences on their respective "disciplines."
Odetta was born Odetta Holmes in 1931 in Montgomery, AL. She moved to Los Angeles with her family, and studied music at the Los Angeles City College. Her influences are varied - from classical, to folk to blues, and Odetta herself has influenced a generation of performers. It is said that Bob Dylan was inspired to "go acoustic" after seeing Odetta perform. Tonight's show will feature selections from her long and storied career.
Maya Angelou was born Marguerite Ann Johnson in 1928 in St. Louis, MO. Most well-known as the author of 1969's "I Know Why the Caged Bird Sings," Angelou has had a variety of vocations - actress, singer, writer and civil rights activist. She found a new generation of admirers as the poet featured at Bill Clinton's first inauguration in 1992. Pieces featured tonight will include not only Angelou's poetry, but selections from her 1957 Calypso album "Miss Calypso."
Angelou and Odetta are not only contemporaries, but friends as well, with Angelou writing the liner notes to Odetta's latest album "Blues Everywhere I Go." Maya Angelou's "Miss Calypso" record even features a reference to Odetta.
Both are fitting introductions to Women's History Month, here on Words and Music.
1. Odetta - "Gallow's Tree"
2. Maya Angelou - "Scandal in the Family"
3. Odetta - "Bourgious Blues"
4. Maya Angelou - Sojourner Truth's "Ain't I a Woman?"
5. Odetta - "The Waterboy"
6. Maya Angelou - "Still I Rise"
7. Maya Angelou - "Sepia Fashion Show"
8. Maya Angelou - "To a Man"
9. Odetta - "900 Miles"
10. Odetta - "Midnight Special"
11. Maya Angelou - "Neighbor, Neighbor"
12. Odetta - "Muleskinner Blues"
13. Maya Angelou - "Phenomenal Woman"
14. Odetta - "Pretty Horses"
15. Odetta - "Another Man Done Gone"
16. Maya Angelou - "Oo-dla-ba-doo"
17. Odetta - Spiritual Trilogy Medley: Oh Freedom / Come and go with Me / I'm On My Way